My Mission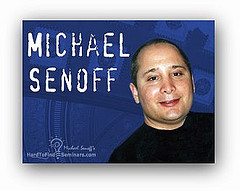 I'm the CEO and publisher of http://www.hardtofindseminars.com and now http://www.hardtofindseminars.com/blog, the world's leading free digital mp3 audio business library that uses the power of personal interviews and storytelling to capture and relay the advice of world-class business experts.
If you've ever wanted to fulfill a life-long dream of learning how to make money online from home with internet marketing, online money making tips and secrets or any other advanced business growth skill by ear, without reading books or text, then look no further.
I've interviewed hundreds of the worlds best business online marketing minds from all around the world.
And now you can learn from our down-to-earth online interviews, lessons, video tutorials, resources, seminars and self-study courses… and we can certainly help you too!
You can listen online or download the recordings to your mobile cell phone, or portable MP3 player or Ipod.
So take the first step and look at the different money making subject over to the right of this page.
Then read the descriptions of each.
When you see something that you want to learn more about, click the link.
You'll be redirected to my web site with access to the audio interview and word for word transcripts.
It's free, so you have absolutely nothing to lose.
Don't forget to sign up for my daily e-let so you'll have access to all of my most recent interviews as they become available.
Come back often.
All the best,

Michael Senoff