Archive for the 'Health & Wellness' Category
By senoff.michael@gmail.com On June 25, 2015
No Comments
By senoff.michael@gmail.com On October 23, 2013
No Comments
Below are some transcript highlights from the video
And after you are done watching, check out the hand weights at http://www.weightedhands.com
Walking thirty minutes a day, five days a week actual reduces the rate of people becoming diabetic by over half.
People who walk are far less likely to have strokes, heart disease and hypertension.
Women who walk have a 43 percent reduction in their risk of stroke.
Walking reduces hypertension.
Your 100,000 miles of blood vessels are more supple and healthier when we walk.
You resist disease more effectively when you walk.
Walking can improve your body's ability to resist cancer and recover from cancer.
Women who walk have a twenty percent lower likelihood of getting breast cancer and a thirty-one lower risk of getting colon cancer.
Men who walk are two-thirds less likely to have a positive biopsy for prostate cancer and a sixty percent lower risk of colon cancer.
Men who do have prostate cancer who walk have a forty-six percent lower mortality rate than men with prostate cancer who don't walk.
Women with breast cancer who walk have a fifty percent reduction in the recurrence rate.
Walking in adolescents cuts the risk of breast cancer in post-menopausal women by more than sixty percent.
You enjoy better internal chemistry when you walk.
You will be less likely to catch a cold when you walk, and if you walk thirty minutes a day, five days a week you a forty-six percent shorter symptom time for your colds.
Walking has shown to reduce the cell deterioration in the brain for people who are genetically at high risk of Alzheimer's.
Walking actually increases brain health and the size of the brain for walkers over the age of sixty. Walking can have a major positive impact your depression.
Several studies have shown that walking thirty minutes a day, five days a week has had a more positive impact than some of the anti-depressant medications and has significantly increased the effectiveness of those medications.
People who walked were also significantly less likely to be depressed after a year.
Walking creates positive neuro-chemicals and it is the easiest health improvement strategy to maintain over time.
It doesn't take very much equipment to walk. We don't need to run or jog or swim to get the benefits of walking.
The human physiological need to walk is a basic need that we can meet by just walking.
Walking strengthens your heart. Walking strengthens your bones.
Walking half an hour a day has health benefits that exceed the benefits of losing twenty pounds.
In fact, an overweight person who walks can have lower health risks than a thin person who is inert.
The health risks of being inert are just becoming known, and they are considerable.
Lancet Magazine  and the National Institute of Health have all endorsed walking as one of the very best thing we can each do for ourselves.
The Harvard School of Public Health and the Mayo Clinic have saluted the benefits of walking. The medical evidence for walking is huge, and it is growing.
The very best news might be that we don't have to walk thirty minutes every day in one straight period of time.
We can break it up and still get full benefits. We can walk fifteen minutes twice a day and get the same health benefits.
Two twenty minute walks would be optimal for some people. So, planning our day around finding those two fifteen minute walk times is a lot easier than to having to find time to walk the full thirty minutes in on uninterrupted time slot.
We can be healthier and stronger and happier as people when we can walk.
We are not the strongest creatures on this planet. We're not the biggest or the fastest and we aren't the best swimmers.
We can't jump very high and we can't fly at all, but no other living creature walks as well as we do.
Walking is our gift.
Walking is our strength.
Walking makes us strong.
For more details go to http://www.weightedhands.com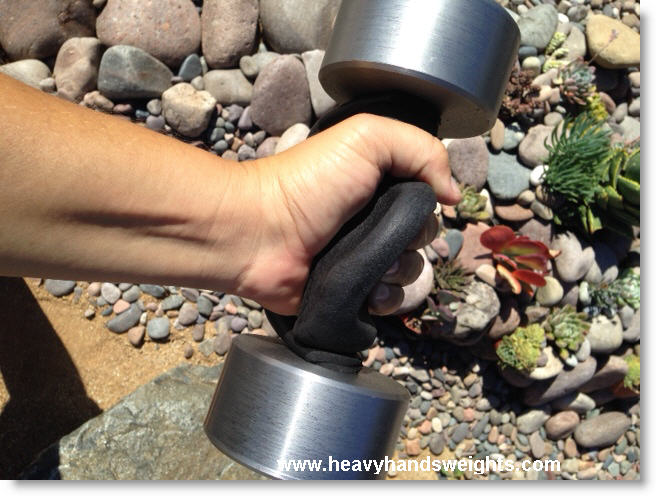 By senoff.michael@gmail.com On November 9, 2011
No Comments