I am going to interview you. But itís not just going to be any interview. When weíre done, you will walk away with the most comprehensive, information-packed interview about your product or service possible.
And donít worry, itís not going to sound like a cheesy infomercial you hear at 3:00 in the morning. Iíve been doing interviews for a long time. I know how to research an audience and give them what they want. And Iím not going to let you sound bad.
In fact, let me tell you exactly how weíre going to put this interview together so that you come across sounding like a knowledgeable, informative, yet down-to-earth expert.
Before we officially record anything, weíre going to sit down and brainstorm, researching and discussing both your market and your angle.
Weíre going to make sure we cover all the features and benefits of your product or service, and all the objections too.
We wonít leave any stone unturned. But thatís really where your job ends because Iím going to do all the grunt-work.
I research all the questions to ask you in the interview. And Iíll do all the editing and production work as well.
But you will have to decide what kind of offer you want to include in the interview. It needs to be some sort of call-to-action, but can be anything you want.
You can have people call your phone number. You can tell people to go to your website to get a free report. You can direct people to a phone number thatís routed to your sales staff or product specialist.
The possibilities seem endless, and weíll go over what you want before the interview begins.
In addition to the call-to-action, weíre also going to want to stress why people should go to you instead of your competition.
Because this is a fundamental part of your marketing campaign, weíre going to want to include some success stories and case studies that highlight those reasons.
By the time weíre finished, youíll have a hard-hitting audio that keeps listeners interested from start to finish.
And youíll have full control over the whole interview process. Nothing goes live until you say itís ok.
You can review all the questions before we go near the record button and if you donít feel comfortable about anything, weíll stop and talk about it. Itís very important that your digital audio interview is completely perfect.
Otherwise, thereís no reason to go on to any of the other steps in my Audio Marketing System. And weíll make sure your audio is perfect.
Step 2) Audio Interview Editing
Like a book on the New York Times bestseller list or an Academy Award winning movie, impeccable editing makes a huge difference. And your audio will be edited to perfection. This step alone can take up to five hours for one hour of audio. So donít worry about all of the ums, ahs, giggles, stutters, clicks, pops, or hisses. Iíve got them all covered.
In fact, if you listen to any of my audios, you might wonder how I think so quickly on my feet. It might seem like I never stumble over my words or pause to find my place. The truth is, Iím just a meticulous editor. I donít want there to be anything about an audio that distracts the listener from the message.
Thatís the reason I spend so much time on this step. Smooth, error-free audio is simply easier and more pleasurable to listen to. I know that whenever Iím listening to a recording thatís riddled with huge mistakes, I hit the stop button and listen to something else.
Prospects are no different, and we canít afford to disappoint them like that. I will make sure we donít, even if the editing phase takes longer than the production did itself.
Step 3) Typed Word-For-Word Transcripts Of Your Interview
Word-for-word transcripts will probably be more valuable to you than gold because there are many different ways you can use them to sell your product or service. You can upload the digital version of the transcripts and send them through the Internet to anyone in the world.
You can print them out and mail them to potential prospects or make the hardcopy pages into a booklet.
And letís face it, even though this is the digital age, many people still donít have much access to a computer or the Internet.
And a lot of people are just technically challenged and arenít skilled at listening to audio online. But most folks can open a document and this step makes sure theyíre able to.
What Iíve also found is that some people just prefer to read. Maybe thatís because they read faster than they can listen to audios, or maybe they just like to highlight areas as they go along.
No matter what the reason, having the word-for-word transcripts of your interview will be an additional way to get your sales message into the heads of your prospects.
And we want to make sure that message is available in every format possible.
Thatís why your transcripts will be delivered to you on a CD Rom in both a Microsoft Word document and an Adobe PDF file.
You will be able to edit the transcripts and add your website link along with any personal information you want such as your name, address, pricing or any other supporting literature.
Even if you already have digital or printed documents that sell your product or service, youíll probably want to include your typed interview transcripts with them.
If you are mailing to your customer list already, you can include these transcripts with your mailings to make them even more valuable.
Having word-for-word transcripts not only makes sure your message gets out to all your prospects but will also allow you to have a complete marketing package of your audio interview.
Step 4) Audio Interview Written Promotion, Title And Description Of Your Interview
Just because youíve created the perfect audio doesnít mean people are going to flock to it. You have to give them a reason.
And thatís where this next step comes in. It will outline exactly what the listener will get from your audio, and will essentially act as your sales promotion.
Because it is custom-made for your interview, I use a detailed process to put it together.
Once I have the digital master of your edited audio, I will listen to your interview no less than three times. Each time I listen, I will take meticulous notes on all the key points of your message.
Then Iíll create a powerful headline and description that will give the prospect just enough information about the audio to get him wanting more.
Keep in mind that this description is going to be seen all over the Internet and will be used to get traffic back to your website.
Like the cover of a book, it will be what entices people to invest their time in you. A well-written headline and description will get your interview listened to, downloaded, saved, and passed along.
And like the audio itself, it needs to be error-free. Having bad spelling, grammar or punctuation will not only frustrate prospects but will also make you look bad. And I will make sure that doesnít happen.
By the time weíre finished with this step, you will have a well-written, mistake-free headline and description tailor-made for your audio and designed to sell your message.
Step 5) You and Your Master CD ROM
Youíll get the final master of your audio interview mailed to you on a CD Rom. Iíll also design professional artwork for it. And once you have the master, you can easily make copies of it.
There are many places that offer CD duplication services where you can order as many copies as youíd like. And youíll probably want to order a lot because their uses are priceless.
When you hand someone your CD, all they have to do is put it in their car or home CD player, and your sales message will start to play.
Your Master CD is another tool that lets you sell without selling. It frees up your time because youíre no longer selling one on one, youíre selling one on many.
Think about it. When do most people play a CD? They play it in their car. It will be like you riding along with your prospect in the passenger seat selling them on your product or service without any interruptions and without any effort.
You can go to a networking event and hand out CDs to every person there. You can keep a stack of CDs in your car, at the office or in your home, and give them away to anyone you come in contact with who could be a prospect for your product or service.
Your CDs could easily become your new audio business card just by putting all your contact information on them.
Then you could mail them out to targeted prospects for just two stamps (2009 postage). And because youíre giving away something of value, those business cards are probably not going to end up in the trash bin.
But the best part is that itís no-pressure selling because youíre simply handing them your message and letting them digest it at their leisure, whenever theyíre most comfortable and most receptive.
This is how we sell in the digital age. And your Master CD will allow you to do that.
Step 6) FREE CD or DVD Offer Web Form
A great way to use your master audio CD is to give it away for free in order to get prospectsí contact information. But you need a web form to do that, and this step will give you one.
On my site, hardtofindseminars.com, I give away an audio CD with 61 hours of my best audio interviews on it for free. I even pay the shipping. Why do I do that?
I now have a long list of prospects that I mail promotional stuff to. I have their first names, last names, email addresses, street addresses, phone numbers, fax numbers, personal information and more.
Look at all the information I get just by offering one CD that costs me about $1 to duplicate and mail. (2009 Postage Price)
If you have visitors coming to your website and youíre not collecting information from them, itís as if they were never there. And youíre just throwing away money.
Thatís why I will set up and build a web page for you where prospects can enter their contact information in order to get a free CD. All of their information will be automatically stored in a database online.
And once you have that e-form on your web page, you can follow up with sales calls or emails. Let them know you received their information and that their CD is going out in the mail soon.
Then, you can follow up with an automated email that asks, ďHey, did you get your CD? I just wanted to make sure you find some time to listen to it.Ē
Donít forget to reiterate some of the benefits that theyíll get from your sales message in your email.
With this form and database, you can keep in touch with your prospects all at one time with just the click of a mouse.
And this will all be set up for you in this step, even if you donít currently have a website.
Step 7) Web Audio Delivery Package
Now that we have your audio interview recorded, edited, transcribed, described and on a Master CD, weíll need to make it simple for the audio to get passed along and shared digitally.
Getting others to share your interview with the people they trust costs you nothing because I will create two tools that will make this happen.
First, I will make a digital audio play button for your recording. Your audio play button will allow you to send anyone in the world with Internet access a website address where they can play your interview.
Even though you donít need to have this button to download an mp3 file, youíd be surprised at how many people donít know how to do that.
Fortunately, even the most Internet-challenged person in the world can go to a web page and click on a play button.
And with this play button, they can also fast forward, rewind or pause the interview. You and your message will instantly become more powerful than the worldís largest radio station because youíll be able to broadcast your message worldwide Ė and all for free.
The second part of your audio delivery package is a download-access link. Your play button only allows your audience to listen to your interview online through their computer speakers.
But this is not the only way we want to distribute your audio interview. People today want to take their Internet with them. So weíre going to let them do that.
This link will allow your website visitors to download your interview so they can take it with them on the road. With millions of iPods, smart phones and mp3 players, people are listening to their audios while they exercise, drive, garden, make dinner, or wait in line at the grocery store.
Having just one way to play your audio online is not enough for todayís mobile and digital world.
You want your audio interview to go viral and populate itself throughout the world. And with the growing craze of podcasting and small portable MP3 players, itís very easy to do this.
There is not a niche or market that iPod cannot hit. From the simplest hobby to the most popular movie, everyone is using iPods and podcasting to entertain others or promote their products and services.
And this link will let you be a part of it all.
Your audio interview will be in the form of an mp3 file.
You will have a link that I will set up on your site so your potential prospects can download the interview. Once downloaded, your prospects can play it on their computer, ďburnĒ it to a CD, or load it onto an iPod, digital mp3 player, iphone or Blackberry.
They can also take the mp3 file and load it on a file-sharing website to share your interview with millions of other people.
The possibilities are endless. Releasing your digital interview is the MOST important thing you can do to get your sales message out onto the World Wide Web. And this step will make that happen.
Believe it or not, the telephone is still one of the most amazing marketing tools ever because everybody knows how to use it. Many people still donít have access to a computer or are simply uncomfortable using one.
The telephone is going to help you get your message into the minds of technologically phobic prospects everywhere.
So in step 8, Iím going to take your digital audio interview and host it on whatís called a playback line. Here is how it works. Letís say your prospect doesnít have a computer or access to the Internet but has a telephone.
I will provide you with a phone number your prospect can call to instantly hear your entire sales message all by phone.
Listeners can push speaker mode, put their phones down, and have their own private broadcasting of your sales message.
The best part about it is you wonít have to lift a finger. Iíll provide you the phone number to give out.
You can print this number on your business cards, letterhead and sales literature. You wonít pay me any monthly fees to use this playback service and you wonít pay long distance fees either.
Your callers will pay the long distance fee of $.06 per minute to listen to your promotional interview.
And because theyíre investing something to hear your message, youíll know theyíre qualified, interested prospects.
When a caller calls your number to listen to your interview, they can also fast forward, rewind, pause and stop the recording by using the buttons on their telephone keypad.
Youíll be sent a daily record of how may people called and how long they stayed on the line. Youíll also get the phone number they called from. This information is gold.
You can use it to call back the phone numbers of the people who stayed on the line the longest. You know theyíre genuinely interested in your sales message and are primed and ready for more.
Do not underestimate the marketing power of the telephone. Itís a simple, yet proven, way to get your message out.
And because itís an automated call, itís no-pressure selling thatís personable too. Your outgoing interview can be up to two hours and is worth every minute.
Step 9) Podcast. Whatís A Podcast?

A podcast is a free video or audio Ė like a TV or radio show Ė that you download from itunes and play on your computer, iPod or iPhone.
Thousands of podcasts in dozens of categories make for a smorgasbord of entertainment thatís become the latest craze in broadcasting. And this step will let you be a part of it all.
In Step 9, Iíll create a podcast for you and upload it to the iTunes directory where youíll be able to reach thousands of prospects searching for your topic.
The potential here is unlimited because people are always searching for new and different kinds of information and entertainment.
People use podcasts to catch up on current events with CNNís Anderson Cooper 360į. Joggers energize their run with Podrunner music mixes. Moms keep their kids entertained with shows from Sesame Street.
Whatever the topic, chances are thereís a podcast about it. From well-known radio and TV shows in more than 50 languages to specialty shows exclusively available as podcasts, people can download any podcast just by dragging its URL into their podcast library.
Thatís probably why podcasting has become so huge. Personally, I have more than 150 audio interviews delivered as podcasts, and I generate loads of leads for my business with them.
Your podcast will be no different. Think of it as another powerful way to generate qualified prospects and leads.
And youíll be able to sell your product or service to a whole new group of people you probably never even considered before.
So go to iTunes.com and search the podcasts under my name, Michael Senoff and youíll have a better understanding of how I do them. And how I will do the same thing for you.
Step 10) Ezine Articles Account And Article Writing Service
Having published articles can instantly make you an expert in your field. And I will make that happen in this next step.
EzineArticles.com is a site for publishers looking for great content to send out to their lists. And I will take your transcripts and create seven articles for that site.
The articles will contain key words that fit your market so youíll get the most number of hits on your material, and Iíll even write the headlines too.
And trust me, youíll want Ezine publishers to use your articles and include them in their newsletters. EzineArticles is the number one article website in the world.
They have a searchable database of hundreds of thousands of quality articles and an audience of hundreds of thousands of daily visitors.
Many of these visitors have thousands on their email lists. That means your articles and expertise may be exposed to millions of people.
Free publicity is also a possibility if the media picks up on one of your articles and publishes it in the newspaper or uses it as source material for one of their stories.
And people will remember you too. At the end of every article is an expert resource box with your name, contact information and a link to your website and interview.
With so many people looking for quality expert advice on this site, you canít afford not to have your expertise be a part of it too.
I currently have 226 articles on EzineArticles.com. They have been viewed 52,603 times, and I have had my articles published 2,663 times.
Having articles published in www.ezinearticles.com works and can catapult you to expert status overnight.
After I write your articles and your resource box description, Iíll get them published on EzineArticles.com.
Once thatís done, weíll turn the account over to you. Even though you can do all of this yourself, the publishing guidelines on the site are very strict and can make it difficult to get articles published.
Each article is reviewed by a real person, and their guidelines must be dead on or your article will not be published. I know the rules and I know how to get your articles published without a problem. Iíll do all the work.
Youíll just get all the credit. Imagine, you a real publisher. What will your friends think?

It seems like everyone and his mother has a blog nowadays. Probably because blogs are a great way to highlight your expertise, meet new prospects, and keep in touch with clients all at the same time. Blogs are also great for getting traffic to your site. Google, Yahoo and other major search engines love to list blogs in their natural rankings. And because visitors can post feedback and comments, blogs can also be another way to generate interest in a product or service.
So in Step 11, I will set up a blog under your name. Iíll load your interview on it so that visitors can download the audio. Youíll have the description, links to the mp3 files and transcripts all on the blog. But in addition to your interview, Iíll take the same articles we used for creating the seven autoresponder messages and put them on there too. We can also put your photo and all of your contact information on there as well.
Although Iíll handle everything, there will be no monthly fees to host your blog. And the best part about it is youíll be able to tell everyone to just ďgo to my blog.Ē
Step 12) Voice Broadcast Account And Script
If you have all the phone numbers of your customers in a database and have their permission to contact them by phone, you can send an automated voice message to every single one of them at once for as low as 10 cents a call. And this is done automatically, without having to pay anyone to make the calls personally.
So with step 12, Iíll write three promotions for your product or service. Iíll record the outgoing message and set you up with a resource that will allow you to upload your entire list of customer phone numbers. If you want to do it on your own, Iíll teach you how to record a 30-second outgoing message and broadcast it automatically to your customers.
Using automated voice broadcast technology can be a very efficient way to sell and promote your product or service. You can make a special offer or announce an upcoming sale. You can direct your customers to your interview. You can publicize a seminar or new product. The possibilities are endless.
Using voice broadcasting is cheap and effective when done right, and Iíll work with you to write three voice broadcast scripts. And your customers will never know you didnít make the calls personally.
Most people rely on reviews to help them make purchases. Search anything on Google and youíll see hundreds of review websites and pages included in the results. So why not give yourself a glowing review? After our interview, weíll have captured all the benefits and features of your product or service, so youíre the perfect person to review yourself. And Iíll help you do it.
In Step 13, I will register a URL for you and host it for 12 months. This website can be used to review your product or service. For example, letís say youíre in the gold watch business and your main website is called www.Goldwactch.com. Iíll create a review website called www.GoldWatchReviews.com. Iíll even write the review about you and your gold watch service. Iíll sell the reader on what you offer and include a link to your real website that has your audio interview on it.
Think of this review website as an easy and effective way to get people interested in your product while also directing traffic to your site.
Step 14) Your Interview Published On Hardtofindseminars.com For Six Months

Your interview will be featured on hardtofindseminars.com, the worldís leading FREE digital audio business library that uses the power of personal interviews and storytelling to capture and relay the advice of world-class business experts for six full months.
My visitors get free audio interviews that highlight the experience and guidance of business leaders on a multitude of subjects including business growth, direct marketing, business buying, writing, effective advertising, referral marketing, negotiating, product development, marketing consulting, and the art of buying advertising.
My site has been in the top 1% of most visited websites in the world for the last five years without ever dropping out of that top position.
And in Step 14, Iíll host and link to your interview from the two most viewed pages on my site. Youíll have a direct link from the home page and also one from the first audio interview index page.
Having a direct link from my site is kind of like having my personal endorsement. And although itís not a guarantee youíll sell something, I get more than 1,000 unique visitors to my site every day.
Youíll also have your full interview, description, transcripts and mp3 download published on my site for an entire six months.
And donít worry, Iíll include a special link or phone number that directs the listener to you. I wonít make a dime off your product sales during this first six months. After that and only if you are happy, you can pay a small fee to keep your interview on my site or go into business with me for a share in the sales. But your first six months you keep all the money. After that you are not obligated to do anything with me whatsoever.
Step 15) Autoresponder Follow-Up Messages
Remember the CD web form from Step 6? In Step 15, weíre going to take that web form and build an automated follow-up system for it that will allow you to keep in touch with your prospects without lifting a finger. Hereís how it works.
After filling out your web form, prospects will get a thank you e-mail letting them know you received their information and that their CD is on its way. In addition to this email, I will write seven other autoresponder messages. Space this communication out over time and youíll be keeping your sales message fresh in the minds of your prospects.
Why seven additional messages? A lot of time prospects may want to buy from you, but may not be ready to buy from you right now. Although most salespeople give up after the second or third contact, studies show that most sales are made after the 7th contact. And this system will allow you to make all seven of those contacts without actually doing a thing.
Each autoresponder message will be sent from you with your company name. The call-to-actions will all lead back to you, and youíll own all the messages. Iíll manage and handle everything for you including loading each message into the system. But you wonít pay me any monthly fees. Itís all included in Step #15.
Everyone knows what a PS is at the end of a letter. A PS promotion is where a person endorses another as a PS in letters. For example, if youíre a realtor, I could say something like, ďPS, if youíre looking to buy a home during these tough times, please contact my friend Joe Johnson atÖĒ and then, weíd give a link directly to you.
I currently send out over 300 emails per year to students and subscribers of my website www.hardtofindseminars.com. I will do a PS Promotion for your product or service. This can go out to my entire list anytime after we complete our interview. And Iíll keep a PS in one of my automated messages like we talked about in step 15 for 90 days. So not only will I mail out to my entire list, your PS will be seen by my new subscriber for the next 90 days.
Did you know most people read the PS of a letter before they read the headline? And your message in my PS will look like a powerful endorsement directly from me, which means good quality leads for you Ė and possibly new sales of your products too.
Step 17) Social Media Package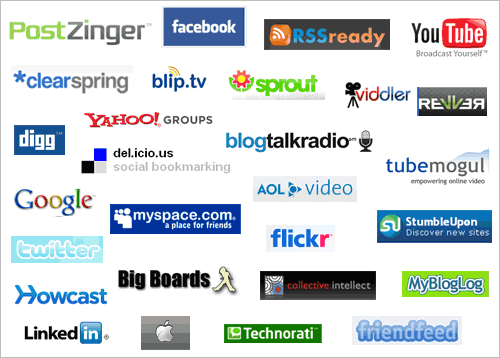 To do business in the 21st century, you have to network outside the box and inside the web. Digital networking on all the top social media sites is a must-do if you want to have a strong online presence. Itís also a powerful way to generate links and traffic back to your site, and can be a fast way to grow your list and have others refer your business.
So in Step #17, Iíll set you up on the top four business and social media websites. Iíll do everything including set up your accounts, post your photos, write your descriptions, get your settings optimized, and more. The top social media sites you will be published on are Youtube, LinkedIn, Twitter and Facebook. And when weíre finished, youíll be well on your way to putting the Ďnet in networking.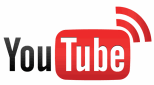 As part of this special social media package, Iíll take your audio interview and create a YouTube video for it. In case you donít know, YouTube is a video sharing website that gets millions of hits every day.
Because the site allows you to post ten minutes of promotional video, Iíll take your audio interview and shorten it to meet their standards. Then Iíll create a call-to-action audio ending for the video that directs people to your website, your blog, or to call you for more information.
But before we do anything, weíll need to create whatís called an AVI file, which just means we need to convert your audio into a video format. What Iíve found to be the most effective approach is to have the audio interview playing in the background while viewers see slides with your information on them. That way, theyíll know who is talking and how to get in touch with you as they listen along.
If you go to YouTube and search my name, ďMichael Senoff,Ē youíll see I have more than 150 audio recordings as short 10-minute video clips that promote my site, and I generate a lot of traffic from them. People stumble onto my videos all the time by searching for information or products and services. These are people hungry for information and looking for more. You could easily be their next fix. And because your competitors are probably not even on there, you could own YouTube under your market or service. And weíll get it all set up for you.

Linkedin is an online network of more than 50 million experienced professionals from around the world, representing 150 industries. LinkedIn gets 1.3 million new members per month, 750,000 are senior executives. The the average household income is $109K per year.
When you join, you create a profile that summarizes your professional accomplishments. This profile will help you find and be found by former colleagues, clients, and partners. You can add more connections by inviting trusted contacts to join LinkedIn and connect to you.
And I'll get it all set up for you. Then, you can start building your own network that consists of your connections, your connectionsí connections, and their connections Ė essentially linking you to thousands of qualified professionals in no time at all.
LinkedIn is free to join. Ill have your picture and your profile published there along with a description of what you do and a link directing people to your interview. This is a very powerful and simple way to get in touch with people you want to sell to.
Because of my LinkedIn account, I have access to three million people, and Iíve generated a lot of business from my connections. Even though itís ďsocial networking,Ē itís also serious 21st century marketing. If you want to stay on top of business nowadays, you need to be on LinkedIn. And weíll handle it all for you.

Twitter is a social networking and microblogging service that allows you to answer the question, "What are you doing?" by sending short text messages 140 characters in length, called "tweets" to your friends or "followers."
The short format of the tweet is a defining characteristic of the service, allowing you to share information quickly with people you wouldn't normally exchange email or instant messages with. This could open up a host of possibilities for you as your circle of contacts grows and grows.
Twitter is a great way to promote yourself and stay connected with your prospects. Itís also a lot of fun, and can quickly become an addiction. And weíll get you all set up and ready to tweet as part of Step #17. We will do it for you.

Facebook gives people the power to share and makes the world more open and connected.
Millions of people use Facebook every day to keep up with friends. They let you upload an unlimited number of photos. You can use it to share links, videos, and learn more about the people they meet.
Facebook has had over 100 million daily active users.
The average number of new registrations per day is 250,000. Facebook says that the number of active users doubles every six months. Members from the United States account for most of Facebook's population, followed by members in Canada and the United Kingdom.
Once you are on Facebook, you can start groups, broadcast messages, introduce others to your friends, and more. Facebook is one of the most popular social networking sites in the world, and you canít afford to miss out on it. Thatís why Iíll make sure you donít. Iíll get you set up from start to finish.
ď
If You Can Get To




An Ordinary Telephone, You Can Have


Your Own Audio Infomercial
In 7 Days Or Less...Ē

But this offer will only be available while I have the time free for a few more carefully selected clients.

I'd hate to see you miss out.
Yours sincerely,
Michael Senoff
P.S. If you act right now, I have one final gift for you.

As a free additional bonus when you subscribe to my Audio Interview Service, I'll send a solo promotional e-mail to my list about you and your interview. With the click of one button, I can have hundreds and hundreds of qualified people listening to your interview.
I'll take them to your interview and get you going off to a fast start. I want this one promotion to make back most or all of your investment with me.

But you must act now because my time is limited and so is this solo e-mail promotional offer. This one bonus is worth more then the small investment you'll make with me if I chose you as a respected client.
Audio Recording and Marketing Service Packages.

Basic

Gold

Platinum

Diamond

Services

1

) The Audio Interview

2) Audio Interview Editing
3) Typed Word-For-Word Transcripts Of The Final Edited Interview
4) Audio Interview Written Promotion, Title And Description
5) Your Master CD Rom
6) Free CD Offer Web Form
7) Web Audio Delivery Play Package Below:
∑ Play Button
∑ Download Link
∑ Accelerated Audio Play Link
8) Play Back Phone Line
9) Podcast Creation and Publication
10) Ezine Articles Account And Article Writing Service
11) Your Very Own Blog
12) Voice Broadcast Account And Script
13) Review Website
14) Your Interview Published On Hardtofindseminars.com For Six Months
15) Autoresponder Follow-Up Messages
16) PS Promotion
17) Social Media Marketing Package
∑ YouTube Marketing Package
∑ LinkedIn Marketing Package
∑ Twitter Marketing Package
∑ Facebook Marketing Package
18) Three 20-Minute Private Telephone Consultations Within the First 90 Days - will be recorded and sent to customer for repeat listening (Must Be Scheduled In Advance)
19) The Entire Audio Marketing Secrets Course (a $597 Value!)
If you already have a teleseminar, audio interview, video promotion that you are currently using to promote your product of service and you just want the marketing services without the Basic Interview package call 858-274-7851 and ask for Michael Senoff for questions