Beat The Casinos At Blackjack Counting Cards Video Training Series
Detailed Descriptions Below:

You'll be able to immediately view and download your Beat The Casinos At Blackjack Counting Cards Video Training which include:

1) Beat The Casinos At Blackjack Counting Cards Video/ Audio Training Series

Learn an incredible counting system that has been successfully used by blackjack professional and amateur card players for twenty years. From Vegas to Monte Carlo, casinos no longer have the winning advantage at blackjack. This Video Training Series contains 15 complete training modules containing insight into the methods and systems for beating the casinos at card-counting. Ryan's system is powerful enough to gain you an advantage but simple enough to be mastered in a few short weeks.
Videos: 15 Card Counting Skills Videos
Module 1. Introduction - Ryan is professional black jack payer and card counter has been banned by casinos worldwide, not only by Vegas casinos, but by some of the biggest casinos out there. The reason he is banned is because my knowledge of the game gives him guaranteed mathematical advantage over the house. And if you learn what he teaches you and play the way he teaches you, you will soon have the same advantage he has over the house, and you'll could be winning big money and living like a high roller on their accounts while you do it.
Module 2. Advantages and Disadvantages - Learn about card counting and exactly what card counting is. You'll also learn why and how it works. You'll learn the theory behind card counting too. Learn why you don't need to memorize all the card and use Ryan's "group" counting system and know the advantages and disadvantages of each.
Module 3. Why Card Counting Works - Learn the math and concept behind counting cards and why it works. Learn how to know when you have a rich deck or poor deck and what and how much to bet. Understand these concepts about card counting and you'll know why Back jack is one of the most popular gabling games on earth.
Module 4. Basic Strategy is created and validated in two ways: The first method involves applying probability theory which uses extremely complicated mathematics. The second technique involves using computers to simulate thousands of blackjack deals that are played using different strategies to see which combination of moves give the best end results (the moves that cause one to lose money the slowest). In this module, you'll learn about basic strategy and why you never want to play any other way except when you count. You'll also get links to some of the best Basic Strategy carts online.
Module 5. Insurance Bet - What is it? What to do. If the dealer's upcard is an ace, you will be offered the option of taking "insurance" before the dealer checks the hole card. In this module, Ryan will tell you what to do. It can be an attractive way to go, although not necessarily wise for the player to insure against the possibility of a dealer blackjack by making a maximum "insurance" bet, in which case the "insurance proceeds" will make up for the concomitant loss on the original bet. Learn why insurance bets are expected to lose money in the long run and what your best play will be.
Module 6. How to Count Cards - In this module, you'll sit with Ryan as he takes you every step of the way through counting cards. You know what counting is, now you'll actual learn how you do it.
Module 7. The True Count - In Module seven, you'll learn all aboutthe true count. The true count is what's most important. The true count is what you use for betting and for deviations. You use the true count to know how to bring in the big money. Without it, you're lost.
Module 8. The Kelly Criterion - In probability theory, the Kelly criterion or Kelly bet, is a formula used to determine the optimal size of a series of bets. In most gambling scenarios, and some investing scenarios under some simplifying assumptions, the Kelly strategy will do better than any essentially different strategy in the long run. In recent years, Kelly has become a part of mainstream investment theory and the claim has been made that well-known successful investors including Warren Buffett use the Kelly methods. Watch and listen how Ryan explains the Kelly Criterion in Module eight.
Module 9. Putting It All Together - Now you'll learn how to put it all together. Ryan says you should do it in parts. First you'll master the basic strategy, next, you'll get fast and accurate at the true count. Then you'll learn the betting.
Module 10. Money Management - You should only gamble what you could afford to lose, because you very well could lose easily one day or a few days in a row, even card counting, long term the more times you do it. Also, you've got to set a stop point when you go. Don't try to win it all back. Go back another day. But don't get caught up in the emotional side of playing and say, "Oh I got to get my money back," because you'll end up losing it all.
Module 11. Deviations - Deviations are simply times where you will alter your play. They are always mathematically driven, meaning they are never based off of a hunch or a pattern of wins or losses. There are 2 kinds of deviations: Playing Deviations and Betting Deviations and you'll learn all about what you should use and at what time in module eleven.
Module 12. Casino Countermeasures - Ryan will teach you different methods casinos use to combat card counters. If they think you're counting cards, you will be asked to leave. Ryan will share you the best countermeasures to keep this from happening to your game.
Module 13. Team Play - Learn the different strategies that teams use that makes the power of team play unbelievably profitable. The goal of team play is to get more money in play on the table when the count is HOT and mathematically in your favor to win. Learn how all of this works in Module thirteen.
Module 14. Mistakes People Make Playing Blackjack - Learn the big nine mistakes people tend to make playing blackjack. For example, the number 1 mistake people make is not knowing basic blackjack strategy. Watch as Ryan reviews each of the 9 mistakes and strategies you can use to correct them making your game play pay out for you.
Module 15. Advanced Play - Ryan discusses how to use advanced skills such as shuffle tracking, card steering and logic that you'll need to succeed. These advanced strategies will further increase your ability to beat the casino at blackjack.
- Audios: 15 audios from each of the 15 card counting videos
- Transcripts: A 50-Page PDF word for work typed out transcript of the 15 Videos/Audios.
2) How Blackjack Can Make You Rich: Michael Senoff Interviews Blackjack King!
It's every gambler's dream to sit down at a blackjack table, count cards and immediately win so much money they throw you out of the casino. That's happened to Ryan more than a few times. Turns out, casinos don't like it when you beat them, especially when you do it counting cards.

And card counting is actually easier than you think. You don't need a degree from MIT to make a ton of money. Ryan's been doing it since he was old enough to gamble and he's made hundreds of thousands of dollars along the way. And in this interview you'll hear all about his system.

According to Ryan, It's easy to learn How To Count Cards. Even though counting cards is a numbers game, there's really no complicated math involved. In fact, he says the average 6th grader could "beat the casino" using his techniques because there's really only about 15 things you need to memorize, and after a little practice, those 15 things come second nature.

Ryan is full of wild memories about how he and his friends have wreaked havoc on casinos. And in Part One, you'll hear about two of his most exciting nights, along with a few success stories from his gambling students.

You'll Also Hear Tips From His System Including . . .
• Why you should never play with emotion – even when it feels like you're on a roll
• How to "maintain your percentage" by not over-betting or under-betting
• What kind of a bankroll you need to get started
• Why you'll want to practice at home before you go out for the real deal
• Why playing in teams is easier and more profitable, but what you'll need to watch out for
• A surefire sign that the pit boss is on to you

Ryan's techniques may also come with a few perks. You'll also hear how Ryan and his friends have earned "high roller" status more than a few times using his techniques – with everything comped for free including a penthouse suite!
- 50-minute audio, 23-page transcript
HERE'S HOW TO ORDER
Your
How To Count Cards And Win Big Like A Vegas Pro
Training will be sent instantly after your order is placed.
The second you place your order, Paypal will re-direct you to a page with a yellow button that when clicked will take you to your download page.

See the image below and click on that button to access downloads. I'll also send you the links and page to the Paypal e-mail address you used when you placed your order.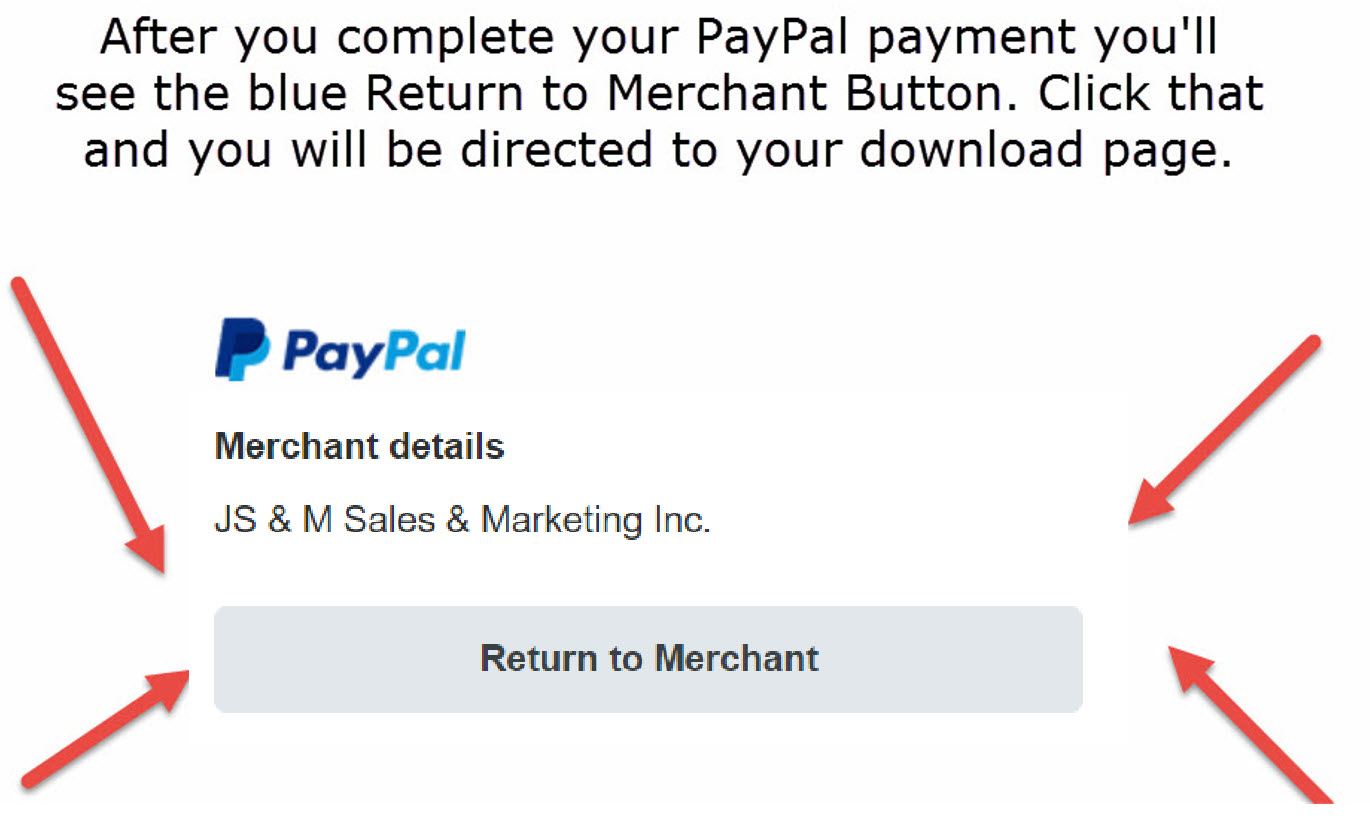 If you have any questions at all, feel free to text of call me at 858-692-9461.
Sincerely,