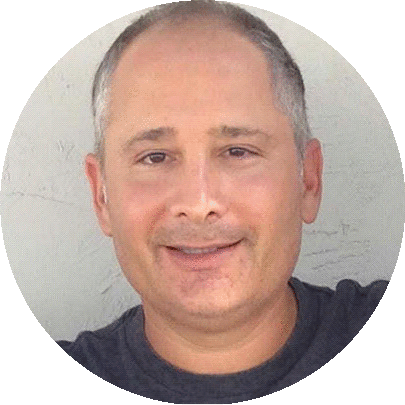 Howdy, I'm Michael Senoff.
I've been working in the field of information product development, publishing and marketing for 27 years.
I'm passionate about this field because I struggled as a young father with a sick child and I had no choice but to be home and provide for my family.
You're story may be similar or a lot worse.
You may be looking for ways to make more money working from home doing something you love.
You want to get out more, see new faces, make new friends and have more fun.
You need to get out from under an abusive boss or coworker.
Your long hours of low pay and service goes unnoticed and is mostly unfulfilling.
You feel used, taken advantage of and underappreciated.
You sometimes are disrespected by coworkers, family and peers.
If this is you and you dislike your job because it is literally sucking the life right out of you, slowly crushing your spirit, destroying your confidence and making you miserable, I can help.
I help my students feel empowered, happy, alive and free to do what they want, when they want and how they want by sharing my money making stories.
I do this in my monthly newsletter I call The Money Shot News.
I'll show you by example how to find, buy, sell, market and promote your own products and services in a way that stands out from the crowd.
You won't have to share any of the money with anyone.
And I can show you sell without spending any money on SEO, Pay Per Click, Facebook ads or any money on advertising.
Students just making their way in to the work force, entrepreneurs, small business people, inventors, sales people and even stay at home Dads can benefit from my years of street smart experience.
How would you like to have access to personal one on one, step by step direction from the top money making experts in the world telling you how to make money?
Or be the first one in your area to exploit a new marketing or business idea that for every one dollar you invest can bring you back five, ten, twenty or even one hundred times.
Or even use these fantastic new ways to make money to help your wife, brother, father, mother, sister or children.
I'm talking about hundreds of plans completely unknown to 99% of your friends and fellow coworkers.
For the last fifteen years I have been interviewing experts about the laws of making money.
How to make it, how to keep it, how to save it and how to grow it.
And I have created a massive library of fascinating streaming audio mp3 interviews with big name marketers and money making experts.
You'll hear them spill the beans on how they make money, how they got rich and how they got famous.
Now I am offering my expertise and my years of interviews in the form of an online monthly newsletter called The Money Shot News.
You're going to fall in LOVE with this information. It's like nothing you have ever seen before.
For a special introductory offer and access to all of these interviews below, go to www.TheMoneyShot.info